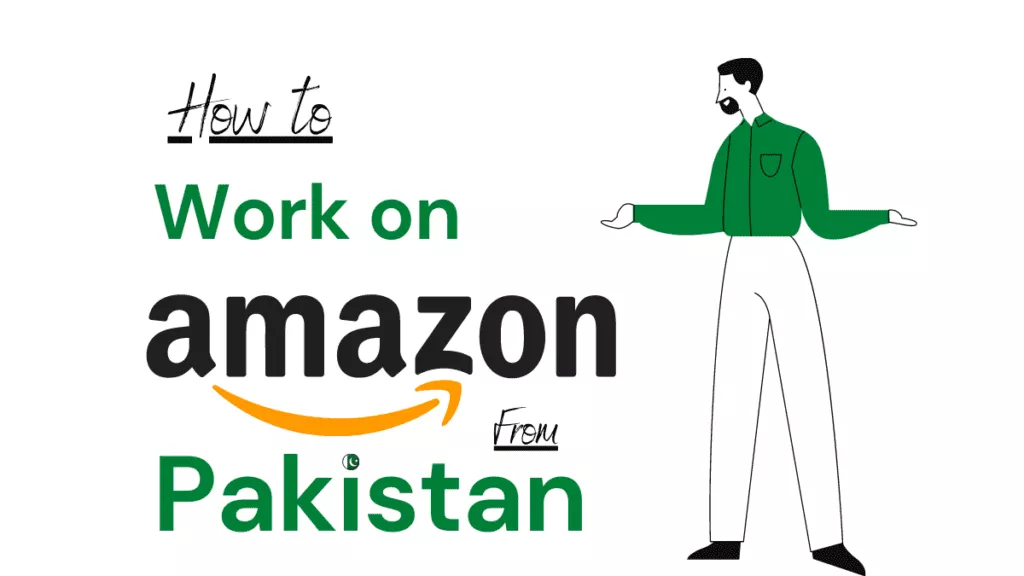 Working on Amazon as a seller in Pakistan can be a great way to reach a global customer base and grow your business. However, it does come with its own set of challenges and requirements. In this blog post, we will take a look at the steps you need to take in order to start selling on Amazon in Pakistan.
Step 1: Register as a seller on Amazon
The first step to selling on Amazon in Pakistan is to register as a seller on the platform. To do this, you will need to create an account and provide some basic information about your business, such as your company name and contact details. Once you have completed the registration process, you will be able to access the Amazon seller dashboard, where you can manage your listings and orders.
Step 2: Create a product listing
The next step is to create a product listing for the items you wish to sell on Amazon. This involves providing detailed information about your products, such as their features, specifications, and images. You will also need to set a price for your products and choose the appropriate category for them.
Step 3: Establish a reliable shipping and logistics
One of the biggest challenges of selling on Amazon in Pakistan is the logistics and shipping of your products. Amazon is known for its high standards for delivery, and as a seller in Pakistan, you will need to ensure that your products are shipped on time and reach customers in good condition. To do this, you will need to establish a reliable logistics and shipping partner that can handle the delivery of your products to Amazon's warehouses.
Step 4: Comply with Amazon's policies
Amazon has a set of policies that all sellers need to comply with in order to sell on the platform. These policies cover areas such as product listing guidelines, pricing, and customer service. As a seller in Pakistan, it is important to familiarize yourself with these policies and make sure that you are in compliance with them at all times.
Step 5: Optimize your listings
To be successful on Amazon, it is important to optimize your listings so that they are visible to potential customers. This involves using keywords in your product title and description, as well as adding high-quality images. You can also use Amazon's advertising tools to promote your listings and increase visibility.
Step 6: Monitor your sales and customer feedback
Once your listings are live on Amazon, it is important to monitor your sales and customer feedback. This will help you identify any issues with your products or shipping and make adjustments as needed. It will also help you understand what customers are looking for and what they are not satisfied with, so you can improve your product offerings.
Selling on Amazon in Pakistan can be challenging, but by following these steps, you can increase your chances of success. It's important to remember that Amazon is a competitive marketplace, and you will need to put in the effort to optimize your listings and provide high-quality products and customer service in order to stand out.
In addition to that, as a seller in Pakistan you will need to make sure that you comply with all the legal and regulatory requirements in Pakistan as well as Amazon. For example, you will need to register your business, obtain any necessary licenses and permits, and comply with tax laws.
Another important thing to keep in mind is the currency exchange rate and how it will affect your prices and shipping costs. This is especially important when dealing with international customers and making sure that you price your products competitively.
In conclusion, working on Amazon in Pakistan can be a great opportunity for businesses looking to expand their reach and reach new customers. However, it does require effort and attention to detail to navigate the logistics, regulations and other complexities. With the right approach.
Sell Zaibis Products by contacting Zaibis Electronics or sell a software services by contact Unlockerplus