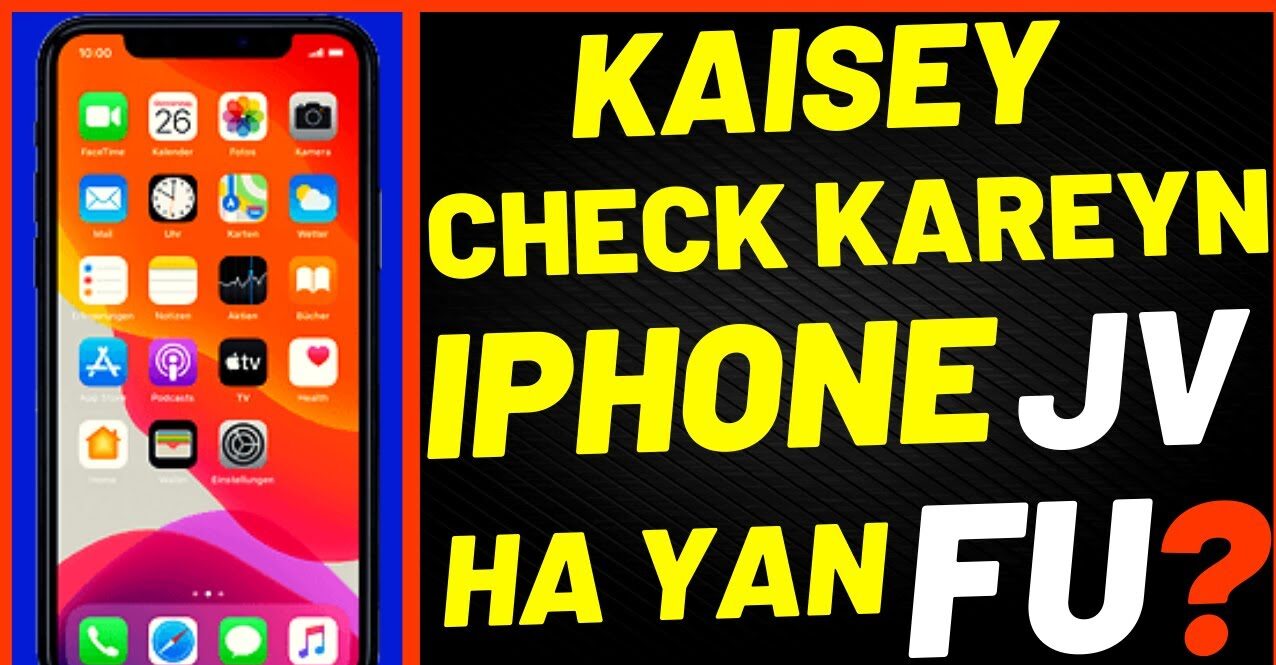 Benefits of Factory Unlock — Software VS Gevey SIM VS Factory Unlock
"Factory unlocked iPhone" is a magic term for most of us. Why shouldn't it be? No matter how many times we update our firmware, the factory unlock is going to work on any carrier in the world. And if you go with JV, you will have to purchase a JV sim or do a software unlock. You can have the guidance regarding software unlock on Unlockerplus
Today, we write this post for our faithful friends, subscribers, fans and followers. All information about the benefits of Factory iPhone Unlock solution for your iPhone will be provided.
How to save 100,000 on iPhone purchase?
A factory unlocks PTA-approved iPhone 13, iPhone 13 Pro, and iPhone 13 pro max cost more than Rs.150,000 compared to Jv unlock iPhone. Pta charges for the new iPhone have been increased up to Rs.132,500 on the id card and Rs.113,000 on the Passport of a foreign traveler. The advantage is simply that you can use a locked iPhone (which is cheaper up to Rs.150,000 than factory unlocked) on any local network like Ufone, Telenor, Jazz and Zong. You can pair your old more affordable iPhone model like iPhone 5 or iPhone 6 to pair your new iPhone. The same apple id on both mobiles will do magic and you could use your non-PTA and locked iPhone like a Pta-approved device. So don't throw or waste your old priceless iPhone device as it could be of great value to you. You can easily receive calls on your non PTA iPhone through iCloud without having sim on it.
What is JV? how does that works?
Gevey (JV) sim is a hardware chip used to unlock locked iPhones. It is placed beneath the actual sim in the iPhone and then you can use a locked iPhone on any network. Mostly JV phones are cheap in prices because they are network locked and Zaibis Electronics are introducing new JV sim to unlock your iPhones within a second. You can Find more information here
How To Check If Your iPhone Is Factory Unlocked Through Its IMEI
The International Mobile Equipment Identity or IMEI number is a unique identifier for every mobile device ever manufactured in the world. It's not a mere serial number, and can tell you a lot about your phone. You just need to know what to look for in this 15-digit long string. If you have ever purchased a secondhand iPhone, you must surely have been concerned whether the device is factory unlocked or not. Your iPhone's IMEI number can reveal this information, and the great thing is that you don't have to do any extensive research to decipher the meaning of these seemingly random digits. There are quite a few online IMEI checkers that can do that for you, which makes them the easiest, fastest way to affirm your iPhone's SIM lock status, warranty and other information.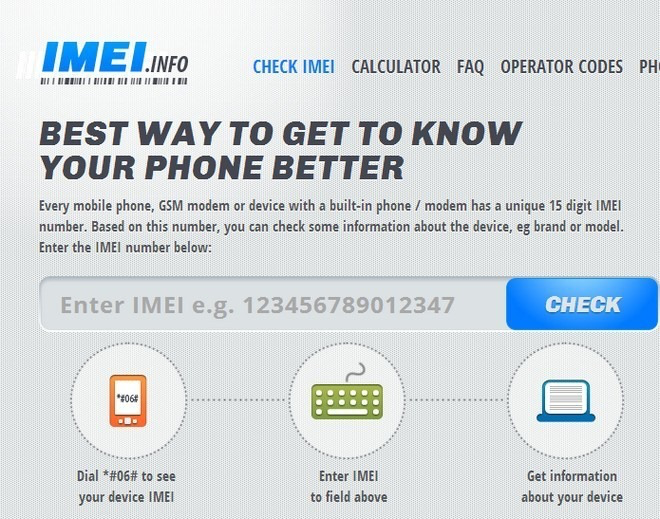 Although we're going to proceed from an iPhone point of view, IMEI checkers, including the one we are going to discuss here, can be used for all phones.
Instructions:
The IMEI number of any mobile device can be viewed by dialing *#06# on it. On an iPhone, an alternative method of viewing this number is launching the stock Settings app and navigating to the General > About section. You'll find the number under the field labeled IMEI.
Open any web browser, and go to the following address
https://www.imei.info/
Enter or paste your IMEI number in the main textbox provided on the webpage and hit the Check button.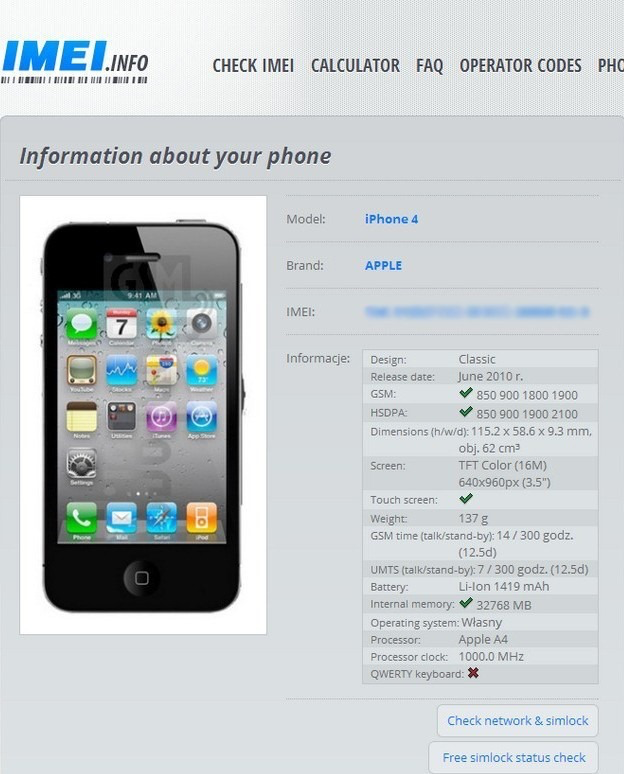 While clicking on the network & simlock button, you can easily check wether your iPhone is factory locked or unlocked.